Global Cyber University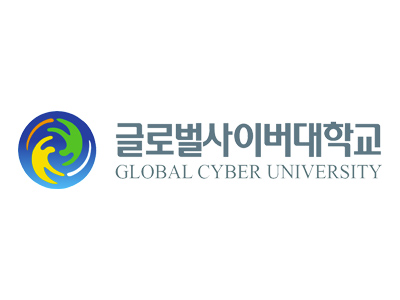 Leading the Hallyu (Korean Wave): Alma mater of BTS, the Famous K-Pop Group
Established in 2009 as a four-year remote university with accreditation from the Korean Ministry of Education, Global Cyber University has earned the prestigious title of "BTS University," being the alma mater of BTS, one of the world's most famous K-pop groups. Six out of the seven BTS members are proud graduates of this institution.

The university offers diverse cultural studies programs, including Entertainment and Media Studies, which has produced the highest number of K-pop artists domestically, and other fields like Media Content Creation and Oriental Studies. With campuses in Cheonan, the main campus location, and a Korean History and Culture Park, as well as the Seoul Learning Center, which houses the Global K-pop Promotion Institute.
Pioneering Brain Education: First Bachelor's Degree in 2010, Elevated to Brain Education College in 2023
Global Cyber University's core competitiveness lies in its specialization in "Brain Education." Since its establishment in 2010, it has been a pioneer in offering the world's first academic program in Brain Education. Based on the philosophy, principles, and methodologies of Brain Education, the university nurtures professionals specialized in brain utilization at various life stages, such as brain development in early childhood, brain training for children and adolescents, capacity building for adults, and dementia prevention training for middle-aged and older adults. Graduates receive a "Bachelor's Degree in Brain Education," and the regular curriculum includes a nationally accredited Brain Trainer qualification program. In 2023, the Brain Education department was elevated to the Brain Education College, offering integrated online and offline curricula for theoretical and experiential learning in Brain Education.

Global Reach: Courses in English & Brain Education Center Operations
Since 2020, Global Cyber University has been actively extending its reach to students beyond Korea. It commenced with the development of an English course titled "Brain Education Meditation: Stress Management and Self-Empowerment," generously funded by the Korean Ministry of Education. This initiative served as a catalyst for further expansion, leading to a wide array of academic courses conducted in English and the establishment of a robust global education infrastructure.
The university's international efforts commenced in 2020 with collaborative ventures with universities in Indonesia and India. Rapid growth ensued, and by 2022, Global Cyber University had formed partnerships and established Global Brain Education Centers in 12 countries.
Presently, our English website serves as a platform for students worldwide to access Brain Education and K-culture courses, facilitating a truly global learning experience.